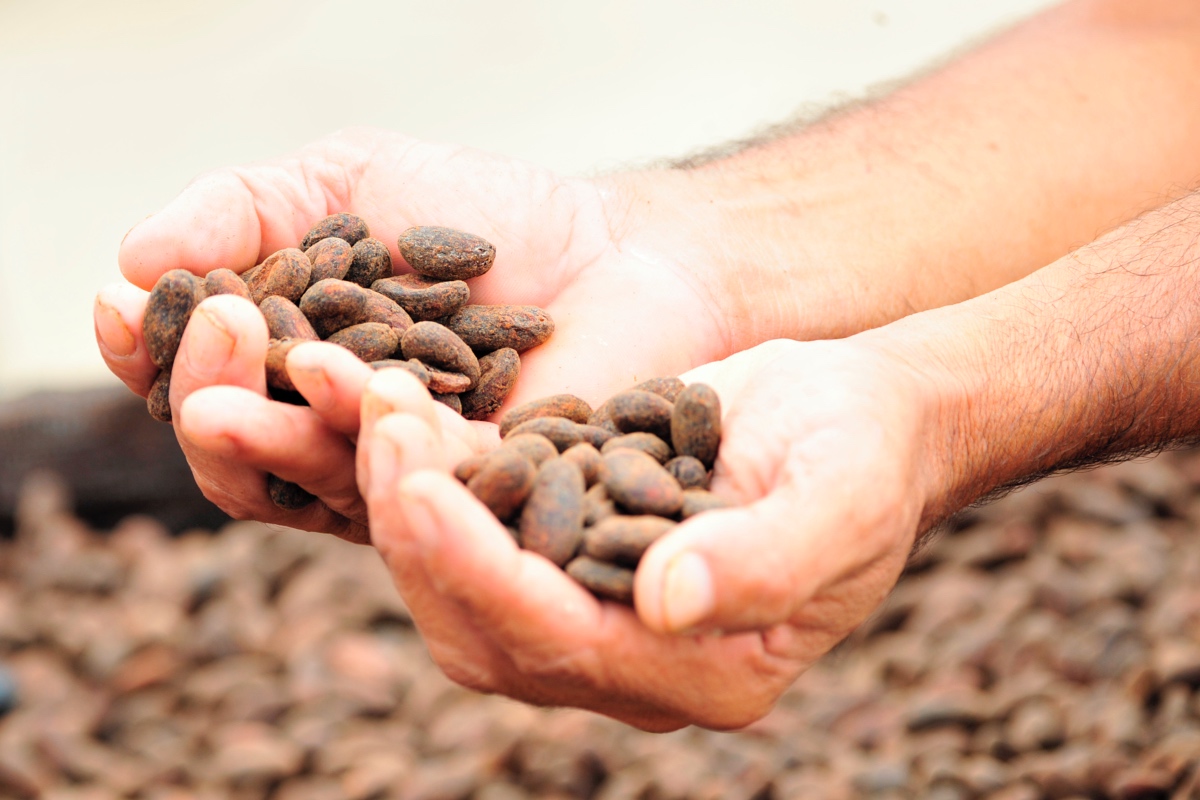 Un prodotto sostenibile, oltre che distintivo. L'iconico cioccolato "quadrato" di Ritter Sport presenta una filiera del cacao utilizzato per tutta la propria offerta tracciabile al 100%, un traguardo raggiunto con due anni di anticipo rispetto agli obiettivi iniziali. Un percorso avviato già dal 2018, da quando Ritter Sport inizia ad approvvigionarsi esclusivamente di cacao certificato sostenibile (secondo i programmi Rainforest Alliance e Fairtrade Cocoa). L'azienda tedesca con sede a Stoccarda collabora con i coltivatori di cacao e le loro organizzazioni di produttori, attuando programmi di sostegno e aiuto per il miglioramento delle loro condizioni di vita e lavoro. 
SOSTENIBILITÀ A TUTTO TONDO
Il primo degli attuali sei programmi è stato avviato più di 30 anni fa in Nicaragua dove oggi sono coinvolte 20 cooperative e 4mila agricoltori per una produzione di circa 1.500 tonnellate di fave di cacao. "Catene di approvvigionamento trasparenti sono il prerequisito per avere un impatto positivo sulle condizioni sociali, economiche ed ecologiche nella coltivazione del cacao attraverso i nostri programmi di partnership" spiega Giovanni Schiavo, Head of Cocoa Purchasing presso Alfred Ritter GmbH & Co. KG. "L'intera tracciabilità del nostro cacao – prosegue Schiavo –  è un percorso che portiamo avanti insieme ai nostri partner per soddisfare le richieste di consumatori sempre più esigenti, che non si accontentano più solo della bontà del nostro prodotto". 
Il raggiungimento della piena tracciabilità è solo il primo traguardo che anticipa gli altri due obiettivi che l'azienda vuole raggiungere nel 2025: diventare completamente neutrali dal punto di vista climatico e far confluire il 10% di tutti gli investimenti all'anno in progetti di sostenibilità espliciti.
IL QUADRATO CHE FA LA DIFFERENZA
Per Ritter Sport è la Germania il mercato principale che assorbe il 50% dei 505 milioni di euro di fatturato. È tuttavia presente in oltre 100 paesi con un ruolo di rilievo nel Nord Europa e in Italia, dove sviluppa circa 25 milioni di euro di giro d'affari. "La nostra è un'offerta distintiva e siamo in grado di garantire contenuto a valore aggiunto ai retailer – dichiara Thomas Straub, Amministratore Delegato Ritter Sport Italia –. Il nostro impegno nella sostenibilità unito all'iconicità del quadrato di cioccolato disponibile in tante varianti di gusto sono gli elementi che ci rendono appealing nei confronti del consumatore". Quadrato, che fino ad aprile è protagonista nella mostra "Colours in a Square – Works from the Marli Hoppe-Ritter Collection" ospitata dalla Fondazione Morandini di Varese, una selezione di opere geometriche astratte del XX e XXI secolo provenienti dal Museum Ritter, per la prima volta in Italia. 
© Riproduzione Riservata