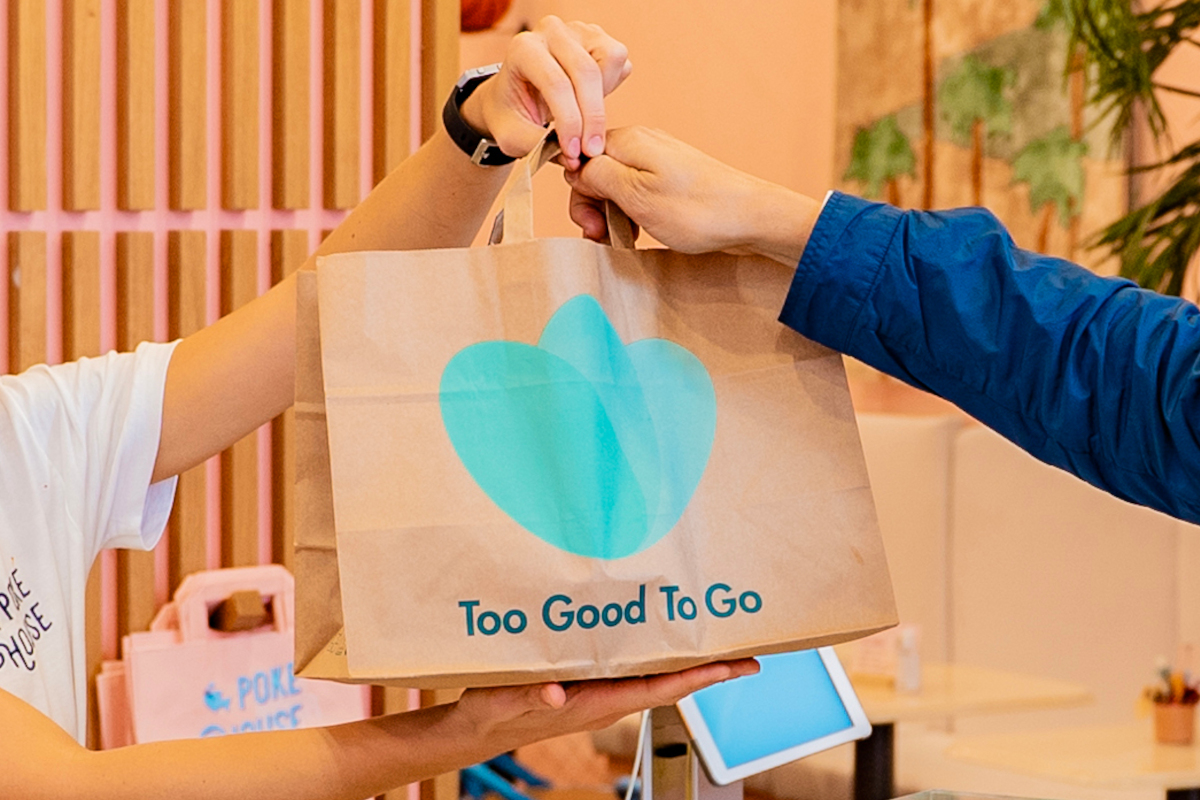 Nell'ultimo anno, anche l'Italia ha dovuto rispondere ad un'esponenziale crescita dell'inflazione globale che sta generando forti preoccupazioni nella popolazione. Un italiano su due spera di mantenere stabili le sue spese anche nel corso del 2023; tuttavia, il 32% teme di dover spendere di più per cibo e bevande (fonte: Confesercenti). Una preoccupazione confermata anche dall'Osservatorio Inflazione di Ipsos: l'86% dei consumatori intervistati ha riscontrato dei rincari nel settore dell'alimentare. È all'interno di questo scenario che si stanno modificando le abitudini di consumo degli italiani, come dimostrano i dati 2022 di Too Good To Go, il più grande marketplace del mondo per le eccedenze alimentari.
NUMERI IN CRESCITA
Dall'inizio dell'ondata inflattiva nel 2022 ad oggi, Too Good To Go ha infatti registrato un importante incremento dell'utilizzo dell'app da parte degli utenti, che nella piattaforma possono trovare la garanzia di consumare cibo di qualità ad un costo vantaggioso (un terzo del prezzo al dettaglio), riducendo allo stesso tempo gli sprechi alimentari lungo la filiera. L'anno scorso l'app di Too Good To Go ha segnato un incremento del +51% di download, arrivando a contare a fine anno quasi sei milioni di utenti in Italia. La popolarità del servizio, inoltre, ha interessato anche i commercianti, con una crescita del 40% di aziende e negozi partner che nel 2022 hanno iniziato ad utilizzare Too Good To Go per i loro prodotti.
UN MILIONE DI PASTI A MILANO E A ROMA SALVATO
I dati confermano l'aumento del costo della vita a livello nazionale, e la necessità degli italiani di modificare le proprie abitudini di consumo. Secondo l'analisi di Too Good To Go, questo fenomeno si registra maggiormente nelle grandi città dove i rincari sono ancora più evidenti. Milano e Roma fanno da apripista, e nel corso del 2022 sono state più di un milione le persone che hanno scaricato l'app, contribuendo a salvare, rispettivamente, 410.000 (+10,29% sul 2021) e 565.000 pasti (+18,09%).
"Abbiamo rilevato una maggiore frequenza e rapidità, da parte degli utenti, nell'acquisto della loro prima surprise bag su Too Good To Go. E spesso non si limitano a farlo una volta sola", afferma Mirco Cerisola, Country director Italia Too Good To Go. "Alcuni vogliono contribuire a ridurre gli sprechi alimentari, altri la considerano un'opportunità per provare prodotti nuovi dei commercianti locali, e sono motivati anche dall'indubbio risparmio economico che per molti gioca un ruolo sempre più nevralgico. Il nostro obiettivo è essere sempre più di supporto per i consumatori e per il nostro pianeta, cercando di ispirare e responsabilizzare tutti a ridurre insieme lo spreco alimentare, invertendo la tendenza che vede ancora il 40% del cibo prodotto totalmente sprecato".
UNA NUOVA BRAND IDENTITY
Il 2022 ha portato, con le sue difficoltà, anche notevoli risultati dal punto di vista dell'incremento degli utenti attivi e delle aziende presenti sulla piattaforma, permettendo a Too Good To Go di salvare il 32% di pasti in più rispetto al 2021. Nel contesto socio-economico di oggi le sfide da affrontare sono ancora tante. Per questo Too Good To Go, che fino a oggi ha concentrato la sua comunicazione sui benefici funzionali e ambientali, annuncia una nuova brand positioning e brand identity, per raggiungere quante più persone possibili e creare un legame sempre più indissolubile con le comunità.
Il lancio della nuova identità del marchio coincide con la celebrazione dell'ultimo traguardo raggiunto dall'azienda: dalla sua fondazione ad oggi sono stati salvati più di 12 milioni di pasti in Italia. "Dalla creazione di Too Good To Go, abbiamo impiegato sei anni per raggiungere i primi 100 milioni di pasti salvati. I successivi 100 milioni sono stati risparmiati in meno di un anno e mezzo; ogni singolo gesto che contrasta lo spreco alimentare contribuisce a salvaguardare il nostro pianeta", sottolinea Cerisola.
© Riproduzione Riservata