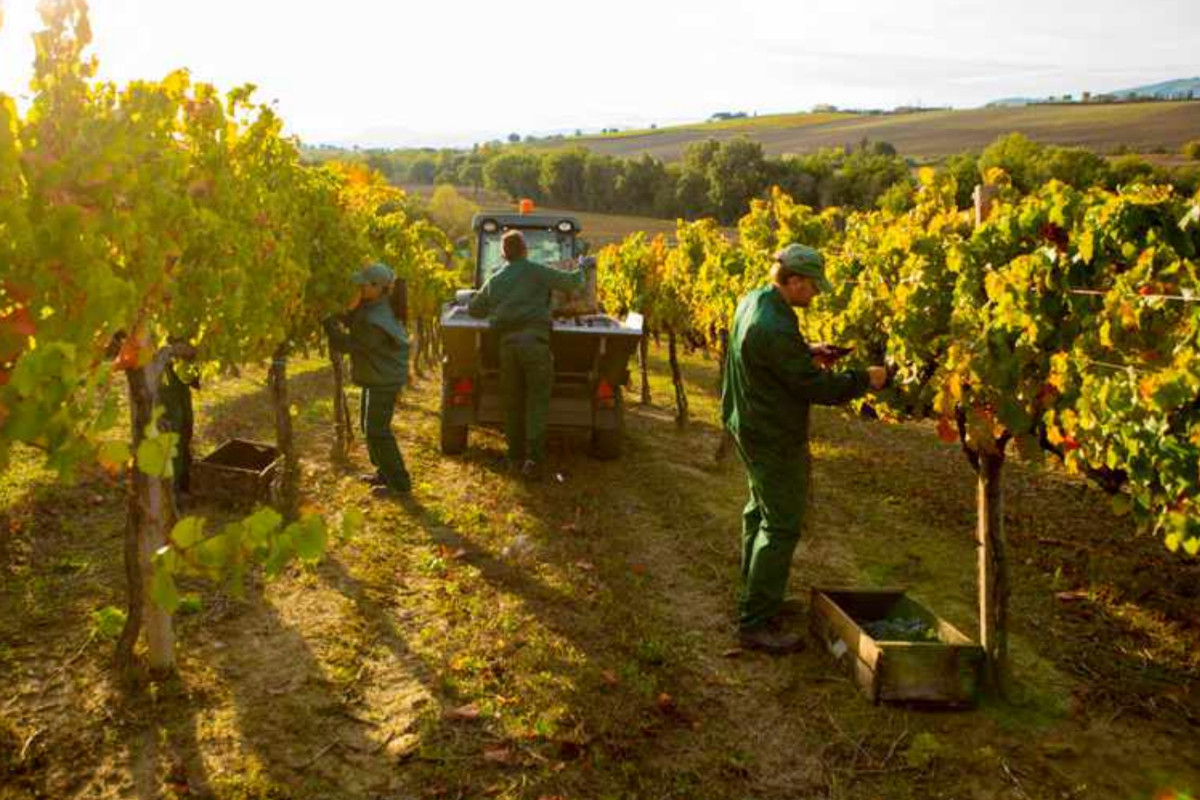 Più di un milione di piante coltivate tra olivi, viti e rimboschimenti (per la precisione 1.013.683) frutto di importanti investimenti nella piantumazione a vantaggio della biodiversità. Una riduzione del -6,4% delle emissioni totali di gas a effetto serra e del -15% dei rifiuti totali a vantaggio dell'ambiente. Ridotti anche gli infortuni sul lavoro: -34 per cento. Sul piano sociale, da registrare più di 20.000 ore di formazione dedicate ai dipendenti, con un aumento della formazione media dei lavoratori del gruppo del +440 per cento. Sono soltanto alcuni dei risultati del secondo Bilancio di sostenibilità – relativo al 2021 – realizzato da Farchioni 1780, l'azienda umbra con sede a Gualdo Cattaneo (Pg) impegnata nella produzione di olio, birra, vino e farine.
I NUMERI DI FARCHIONI
Il fatturato della filiera del gruppo è pari a 137,1 milioni di euro. Nello specifico, Farchioni è prima in Italia per volumi di vendita e fatturato nelle categorie dell'olio extra vergine di oliva e delle birre artigianali. Il gruppo può contare sull'apporto di 232 dipendenti e su sei impianti produttivi: l'oleificio, il frantoio, il molino, la malteria, il birrificio e la cantina. Farchioni è anche la prima azienda olearia in questo mercato ad avere realizzato, a partire dal 2020, il proprio bilancio di sostenibilità in conformità agli standard internazionali, all'agenda 2030 dell'ONU e agli standard definiti dal GRI – Global Reporting Initiative.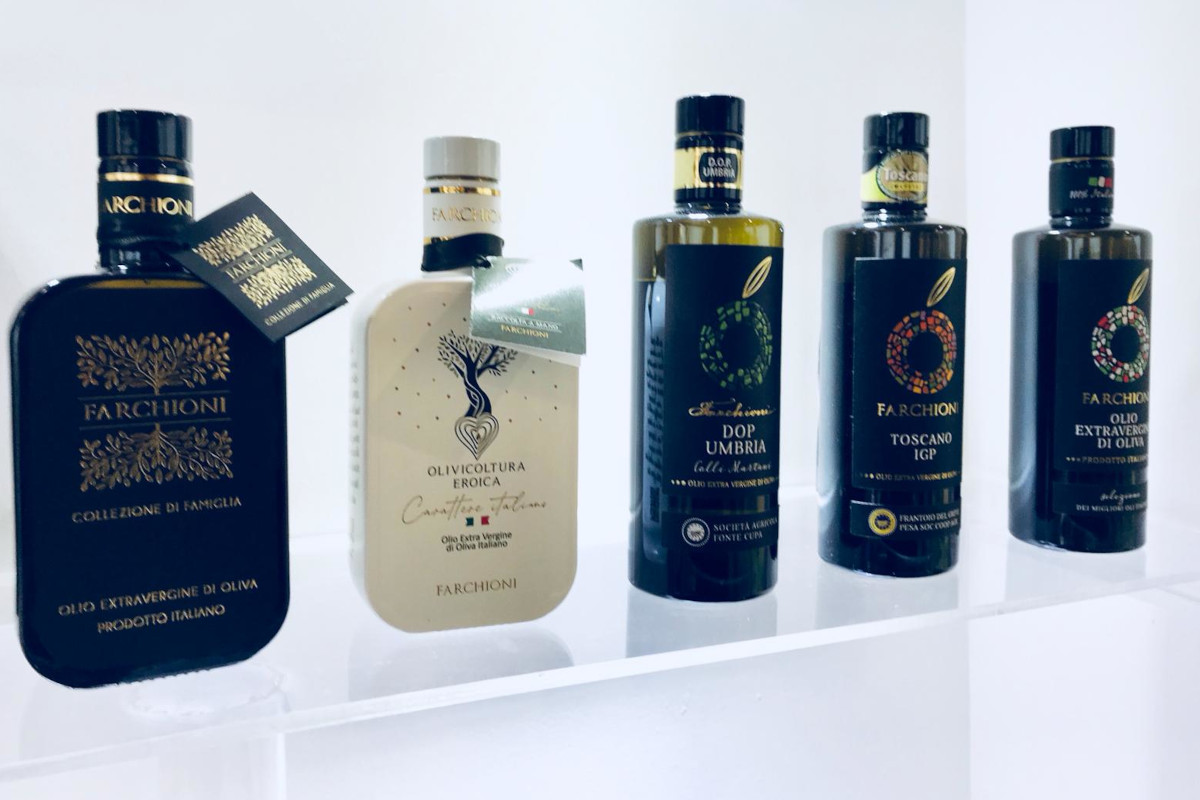 MIGLIORAMENTI AMBIENTALI
"Soddisfare i fabbisogni presenti senza compromettere quelli futuri, utilizzando con la massima efficienza tutte le risorse che la natura mette a disposizione, creando valore e mettendo al centro la qualità dei prodotti e il benessere delle persone". Questa è la 'sostenibilità contadina' del gruppo nelle parole di Marco e Giampaolo Farchioni, fratelli e Manager dell'azienda.
Nel comparto più rilevante, quello dell'olio, Farchioni può vantare una riduzione delle emissioni di anidride carbonica pari al -9% e una riduzione dei consumi di carburante e lubrificante pari al -6 per cento. Anche sul versante della birra artigianale si registrano importanti risultati sotto il marchio Mastri Birrai Umbri, con la riduzione delle emissioni di anidride carbonica (-12%), dei consumi di carburante e lubrificante (-16%), delle perdite di acqua (-19%), e dell'energia utilizzata per la movimentazione di acqua (-90%), con un risparmio energetico pari al 28% dovuto all'adozione di tecnologie evolute. Nel settore del vino, infine, il brand di famiglia Terre de la Custodia può vantare la riduzione delle emissioni nocive per l'ambiente (anidride carbonica -7%, metano -6%, ossido di azoto -8,3%) e dei consumi di carburante e lubrificante (-36%).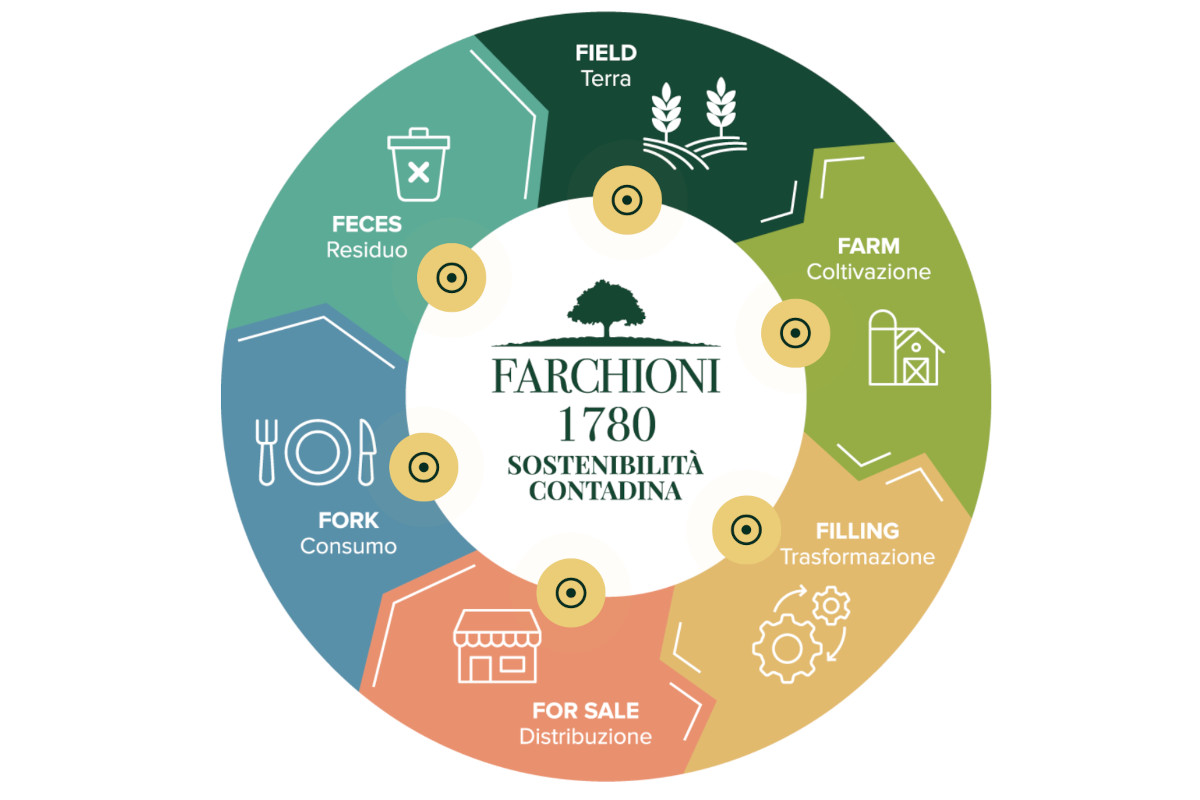 DAL FIELD TO FIELD ALL'OLIVICOLTURA EROICA
La famiglia Farchioni è al centro di un ecosistema "field to field" composto dalle sue imprese e dagli stakeholder di riferimento nazionali ed internazionali. "I risultati conseguiti dalla nostra famiglia sul fronte della sostenibilità sono tutti positivi, nel rispetto dei 17 indicatori stabiliti dall'Onu", commentano Marco e Giampaolo Farchioni. "Abbiamo già nuovi obiettivi per il 2023, e cercheremo di centrarli con la stessa convinzione che ci ha ispirato finora. Sostenibilità per noi significa creare filiere con valore aggiunto: non soltanto vocazione per la tracciabilità, ma anche per far conoscere realtà agricole italiane per lo più sconosciute ai consumatori, con un impegno importante per il recupero della biodiversità. Di conseguenza, sostenibilità significa anche salvaguardia del territorio in stato di abbandono", spiegano i fratelli Farchioni, ricordando ad esempio il progetto sull'olivicoltura eroica. "In Italia, il settore olivicolo è quello che soffre di minori investimenti: ma non è il caso della nostra famiglia, impegnata a creare filiere sostenibili come quella dell'olivicoltura eroica. Quest'anno poi esordisce anche il nostro Olio di Roma Igp, realizzato con le olive provenienti dalle nostre tenute di Tuscania, coltivate secondo i principi dell'agricoltura biodinamica. Un altro contributo nella direzione del rispetto e della cura della terra che abbiamo il privilegio di coltivare".
© Riproduzione riservata