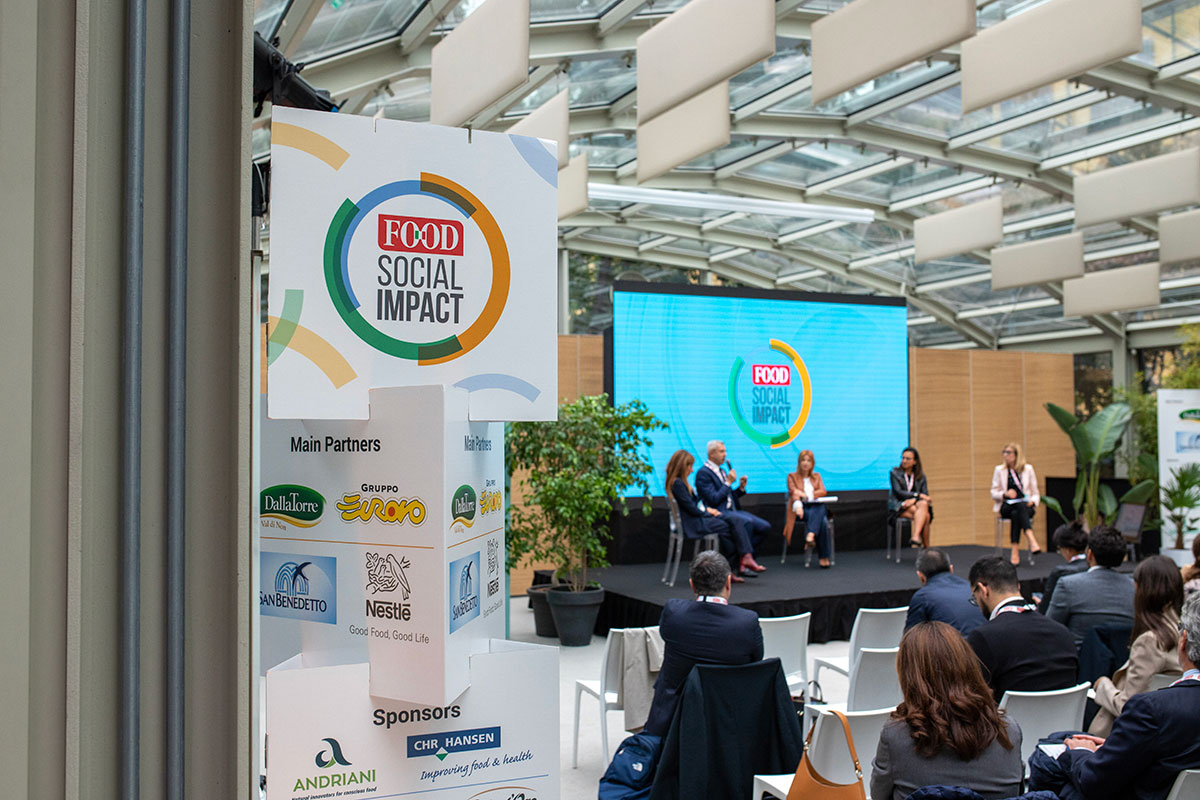 È nella cornice della storica Villa Necchi Campiglio che, nella giornata di lunedì 10 ottobre, si è tenuto Food Social Impact. Scelte sostenibili per guidare il cambiamento, l'evento targato Gruppo Food. Un'agenda ricca di incontri e tavole rotonde, che ha visto succedersi sul palco numerosi ospiti provenienti dal mondo del retail e dell'industria, insieme per confrontarsi sulle best practice green da adottare lungo tutta la filiera. A moderare, Francesca Zecca, Vicedirettore Food e Andrea Torelli, Giornalista Food. 
LO STATO DELL'ARTE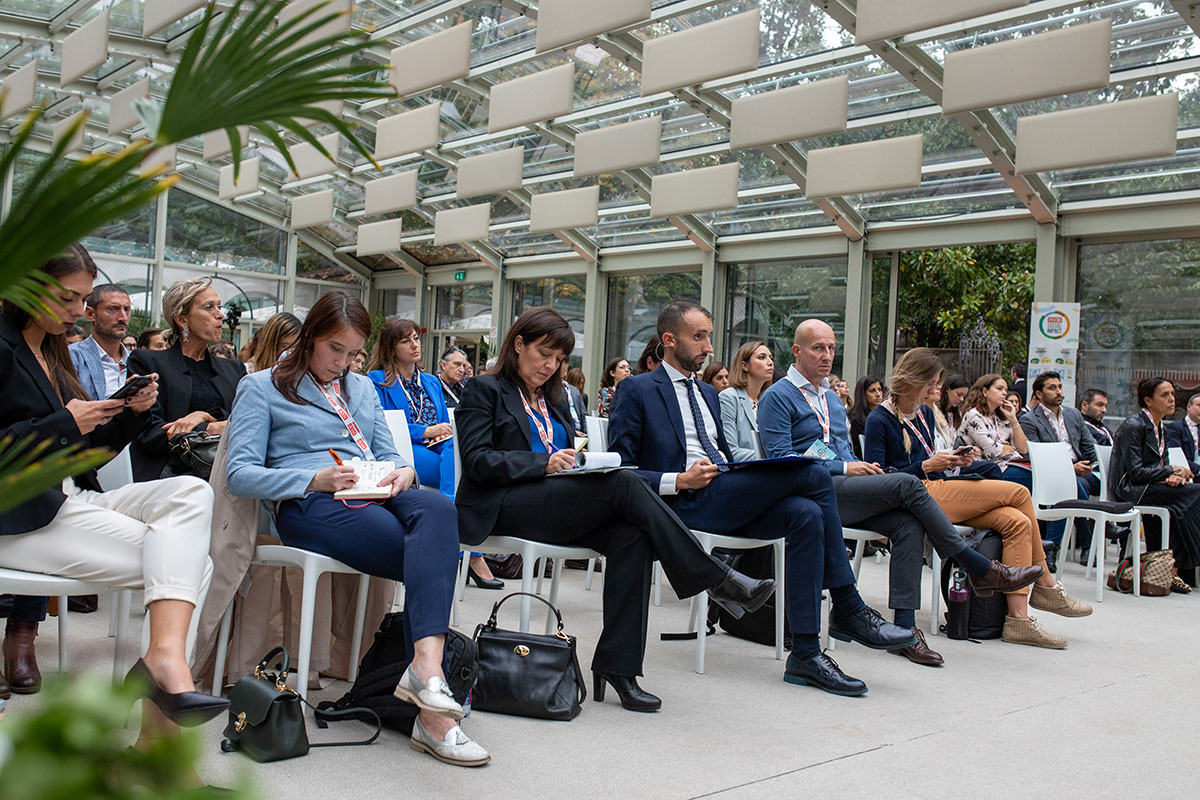 A dare avvio ai lavori, dopo i saluti istituzionali, è stata Valentina Bramanti, Responsabile rendicontazione e strategia, area Consulenza, ALTIS Università Cattolica che ha rilanciato sul ruolo centrale dell'agroalimentare nella sfida verso la sostenibilità. Con 'L'imperativo della sostenibilità: un'opportunità da cogliere' si è parlato di Europa, consumer behaviour e sicurezza alimentare. Una visione a 360° gradi, per raccontare la sostenibilità in tutte le sue declinazioni, da quella sociale a quella economica. 
'A che punto è il Food Italiano: Analisi dei risultati del sondaggio condotto da Food', la survey condotta da Food sulla business community, ha portato all'attenzione le previsioni di investimento delle aziende del f&b sulla sostenibilità, declinata secondo tre pillar: ambiente, persone e nutrizione. I risultati parlano chiaro: la sostenibilità è ormai centrale, oltre che rappresentare una solida base sulla quale costruire la propria mission aziendale. 
TREND E OFFERTA CORRONO DI PARI PASSO? 
Le aziende del f&b sono da sempre chiamate ad intercettare i trend di consumo e cavalcarne l'onda. Ma come viene declinato il trend della sostenibilità nell'agroalimentare? Con il ritorno al new normal è il benessere – associato alla sostenibilità di tipo nutrizionale – a guadagnare quota. Un accordo unanime raccolto da tutte le voci presenti alla tavola rotonda 'Rivedere l'offerta sulla base dei nuovi trend', da Gaia Gualerzi, Direttore Marketing Parmacotto Group a Emiliano Di Lullo, Direzione marketing e trade marketing Gruppo Eurovo, per l'industria di marca. Per i retailer, Renata Pascarelli, Direttrice Qualità Coop Italia che ribadisce come la sostenibilità sia ormai un trend conclamato e Emna Neifar, Chief Commercial Officer Cortilia, che dichiara: "Oltre al nostro ruolo di distributore, la nostra realtà si sta evolvendo in una società di consulenza per i nostri fornitori, per lo più agricoltori o piccole imprese del settore. Abbiamo quindi la responsabilità di essere propulsori di insight volte alla sostenibilità. Cortilia è un autentico esempio di economia inclusiva".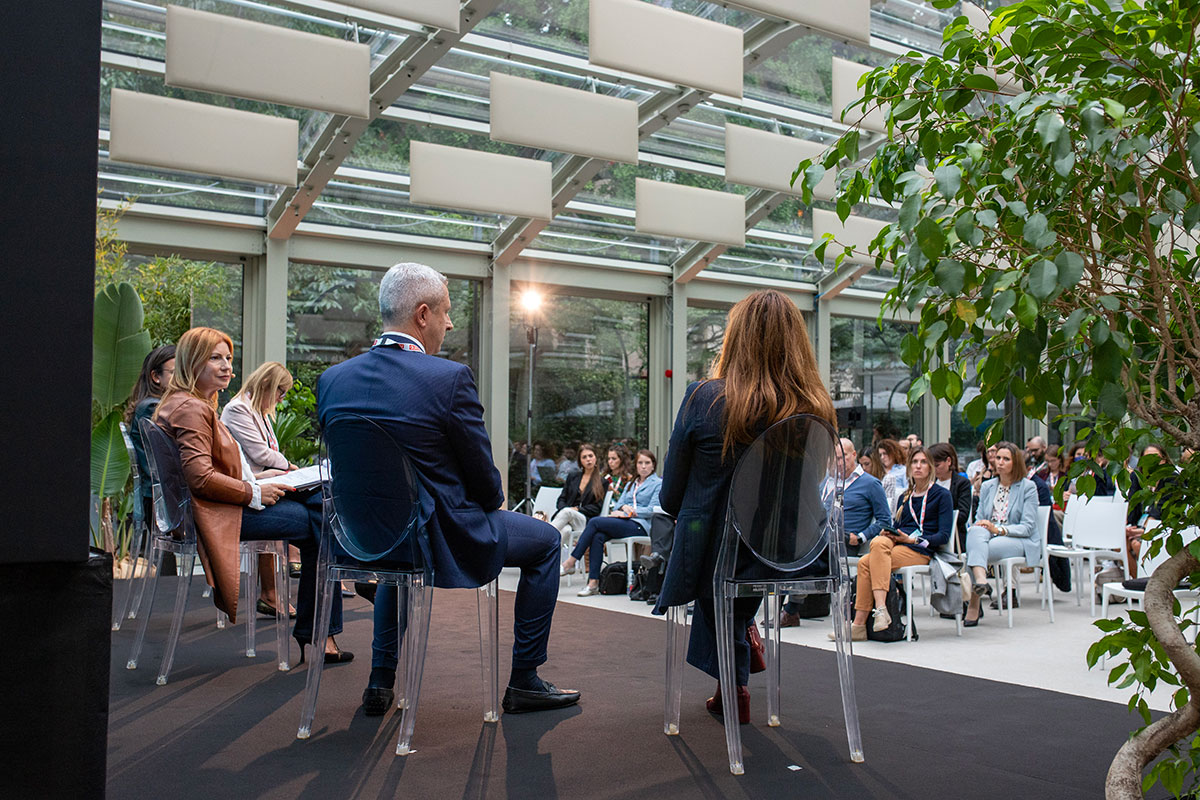 SINTONIA FRA CHI PRODUCE E CHI CONSUMA 
'L'impegno etico verso filiera e comunità', secondo panel dell'evento, ha visto i partecipanti confrontarsi sul ruolo del settore nel profondere l'etica in ambe i sensi, sia verso gli attori della catena del valore, sia verso la comunità. Ne è convinto Gianpiero Calzolari, Presidente Granarolo che ha ribadito il compito chiave dell'azienda nel "creare una nuova sintonia fra chi produce e chi consuma, consapevoli di dover assumerci nuove responsabilità". Giorgio Santambrogio, Vicepresidente Federdistribuzione, a tal proposito ha dichiarato: "Abbiamo il diritto e il dovere di veicolare messaggi intrisi di valori. I consumatori devono essere consapevoli che la distribuzione è al servizio della socialità". A far eco a queste considerazioni, Giuliana Malaguti, Responsabile comunicazione Banco Alimentare e Francesco Lasaponara, Vicepresidente Lab00 Onlus che, seppur presidiando il territorio da epoche differenti, hanno fatto della lotta allo spreco la loro mission, consapevoli delle sempre crescenti necessità della comunità.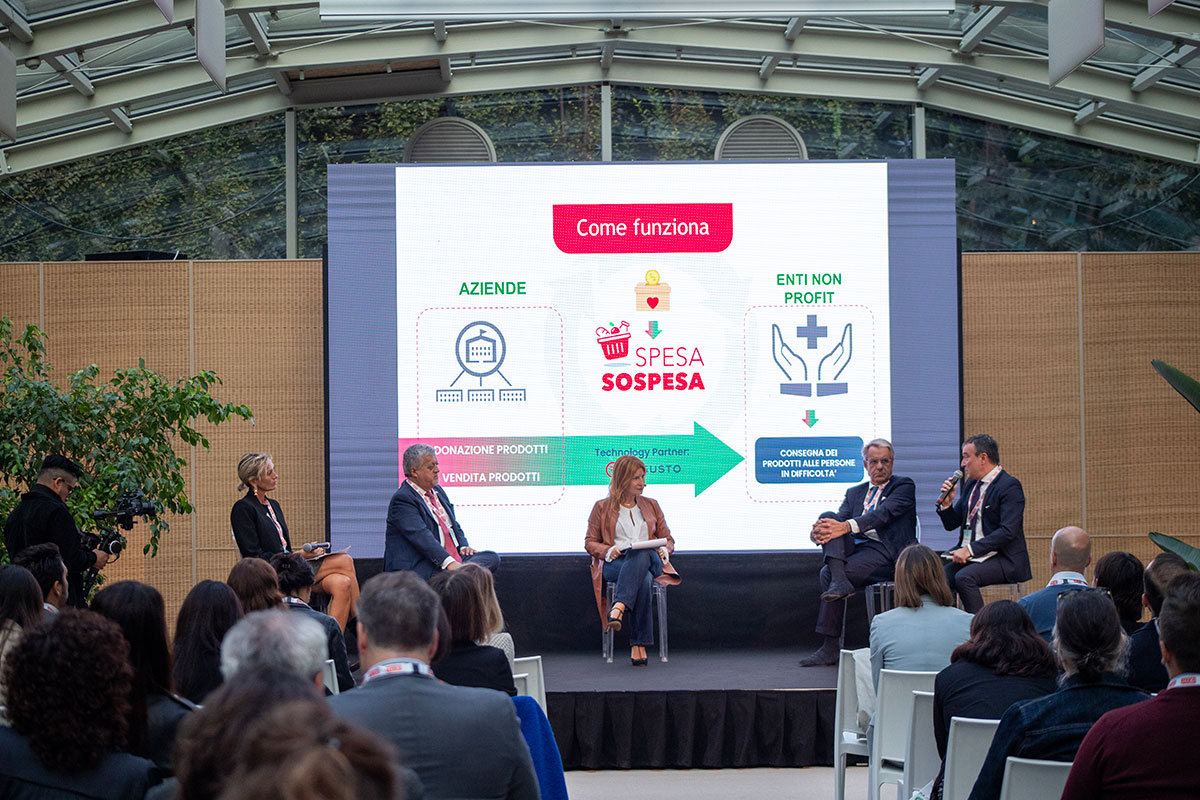 NUOVA VITA AL WASTE 
Riunite al terzo tavolo di confronto 'Circular economy, lo scarto come risorsa' quattro manager di importanti realtà del food&beverage, per discutere del valore del food waste come risorsa da avviare a nuova vita. Dall'etichetta consapevole targata Too Good To Go raccontata da Giulia Anita Luciani, Key Account Manager, all'iniziativa per la raccolta differenziata 'Dove lo butto?' realizzata da Nestlè e spiegata alla platea da Marta Schiraldi, Head of Sustainability Nestlé Italia. Marta Casella, CSR Manager Carrefour ha parlato della partnership con Too Good To Go, capace di inanellare una serie di successi proprio nella lotta allo spreco alimentare. A chiudere, Chiara Levati, Marketing Manager Italy Everli, realtà e-commerce che del contatto diretto con gli shopper ne ha fatto un punto di forza, oltre che un privilegio, come dichiarato dalla manager.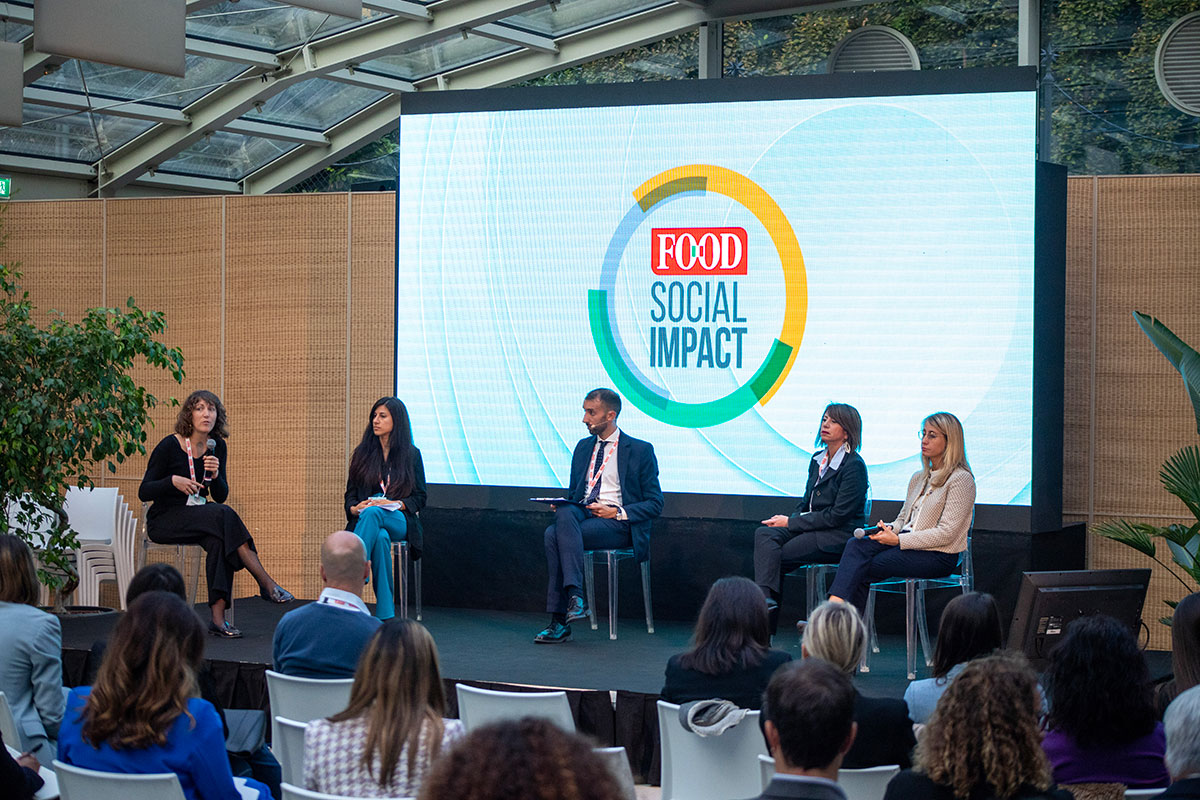 VERSO LA CARBON NEUTRALITY 
A chiudere la rassegna, 'Le soluzioni per abbattere costi ed emissioni' dove i partecipanti hanno messo sul banco le best practice adottate non solo in ottica green, ma anche in ottica di risparmio di costi e consumi. 'Ecogreen CO2 impatto zero' è l'iniziativa di San Benedetto che mira a ridurre l'impatto ambientale e compensare il 100% delle emissioni CO2 equivalente. In che modo? "Impiegando plastica riciclata per le bottiglie. In questo modo offriamo al consumatore la possibilità di scegliere a scaffale un'acqua carbon neutral, oltre che agire attivamente nella riduzione dell'impatto ambientale", ha spiegato Vincenzo Tundo, Direttore Commerciale e Marketing. Da una realtà storica del beverage italiano, la parola è passata ad Aldi: Letizia Mastroianni, Director National Buying Services IT ha sottolineato come la sostenibilità rappresenti da sempre una colonna portante del Gruppo e che tutte le attività messe in campio sono modulate sulla base di misurazioni e performance. È stato Francesco Riccadonna, General Manager Wavemaker a chiudere l'evento, ribadendo un concetto chiave: "Il consumatore d'oggi è critico e consapevole. La sostenibilità deve quindi esser necessariamente parte della propria mission aziendale, soprattutto se si vuol rendere efficace la comunicazione e risultare così vincenti nel mercato". 
© Riproduzione riservata